Photo: Angelo Ferrer
Wednesday night there was a meeting held at the Haven Arts gallery in the Bronx, NY (speaking of, if you're looking for a warm place to skate from 6pm-10pm you should go and session the box and prails there.) where most of the companies based in New York discussed what the future holds for rollerblading in our area. A lot of important issues were brought up and decisions were made to help everyone stay in contact with each other and use each of our resources to not only help ourselves individually but to help our community and to bring back New York as a major staple in the rollerblading industry. Besides our discussion, Chris and Courtney Brown of B. Unique, gave us a preview of their Freestyle Rolling campaign which honestly will change every naysayers mind and will hopefully unite us and give us one definitive term. I would go into more detail but I wouldn't do it justice. They also gave us a sneak peak of what they're personally working on to help our community. As well, photographer Angelo Ferrer gave out a few copies of his newly printed magazine where he's showcasing all of nyc's best rollerbladers using his exclusive photography skills. Pictures from the meeting/presentation below along with a few before/after session pics.



Haven Arts bathroom


Chris Cofer (Evotek Media) Evan G and Navin Hardyal (Skeptic Media)


An art piece from the Haven Arts graffiti show


Getting the gathering together.


Projection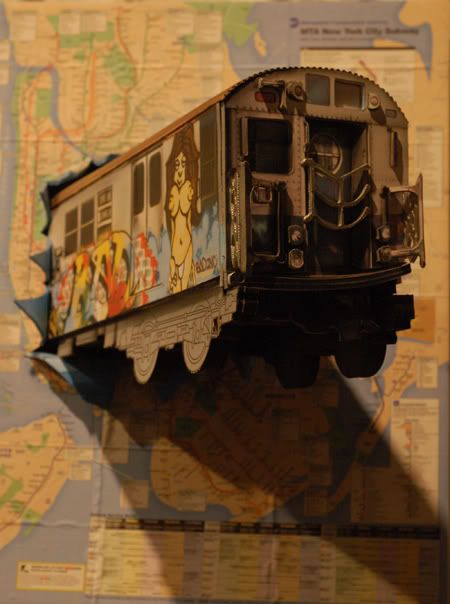 Another graffiti piece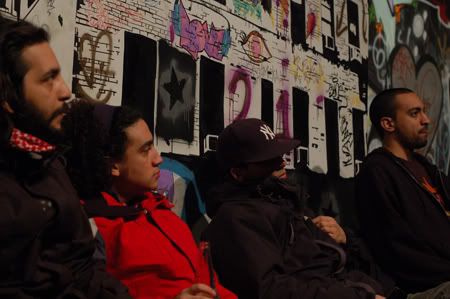 Josh Diaz (Psyko Clothing) NYC legend John Ortiz, Hyper Mike, Edwin Urena (ED13, Otherground Studios)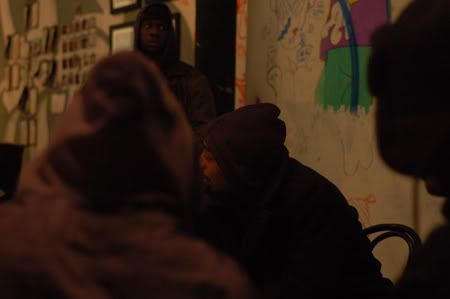 Victor Callender, Ramelle Knight


Host Ray Mendez (Skate Life Pro-Motion)


Cover of Angelo's magazine


Sneak peak


Ray Mendez, Courtney Brown (B Unique), Victor Callender (Wheels In Motion NYC)


Pimp Juice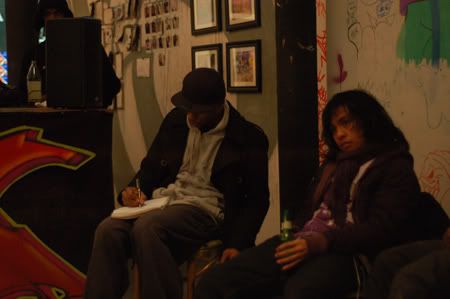 Franco Cammayo, Evan G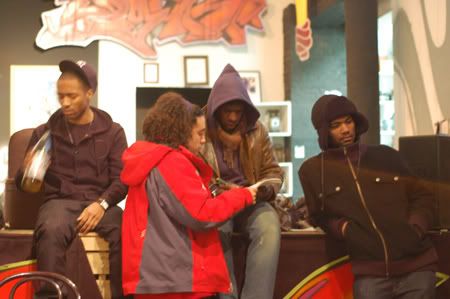 Courtney Brown, John Ortiz, Victor Callender, Chris Brown


Joey G (Casualty Clothing)


B Unique's presentation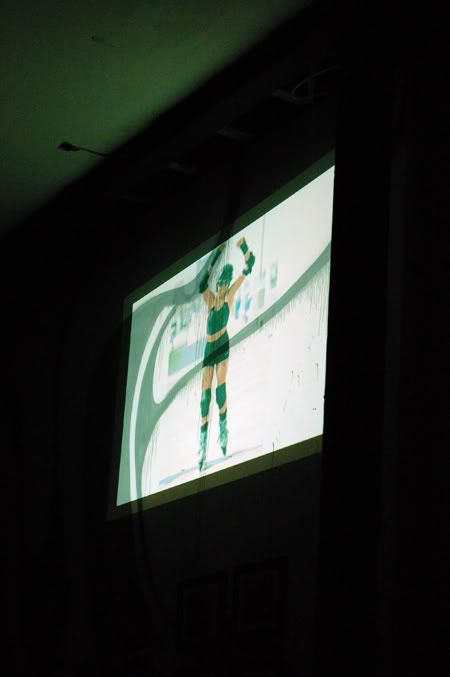 "This is a rollerblader"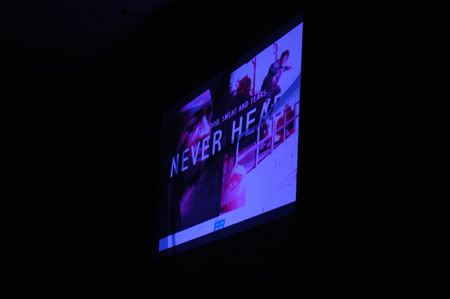 Preview of Freestyle Rolling ads


Courtney Brown discussing his power point presentation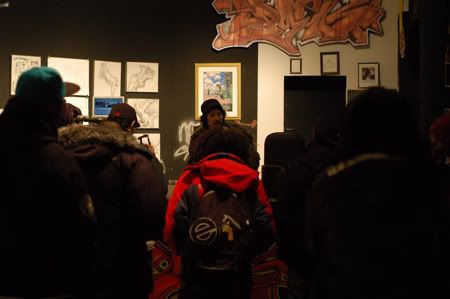 Rollerblading legend Chris Fowler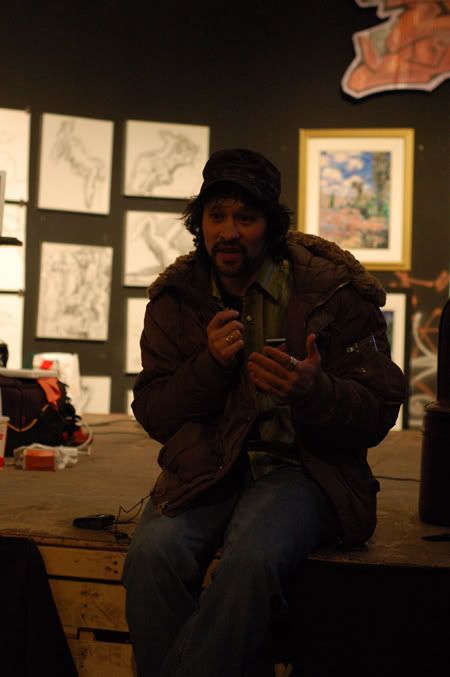 Mr. Fowler ending the night's meeting


Ramelle's new Deshi carbons


Vincent Cianni's book focusing on NYC rollerblading


Inside look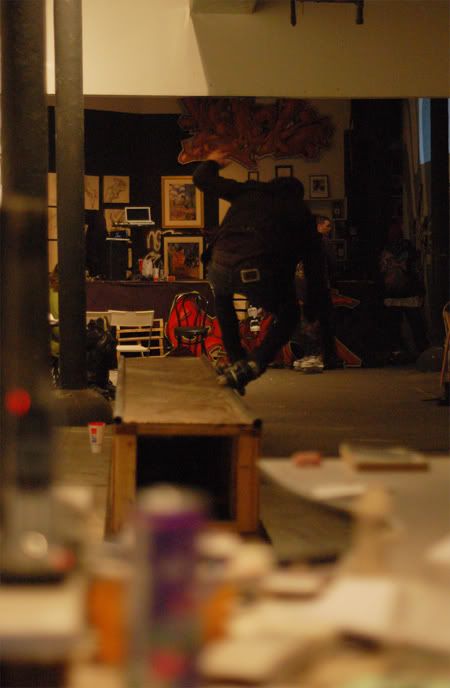 Trevor Johnson – BS torque to tru top acid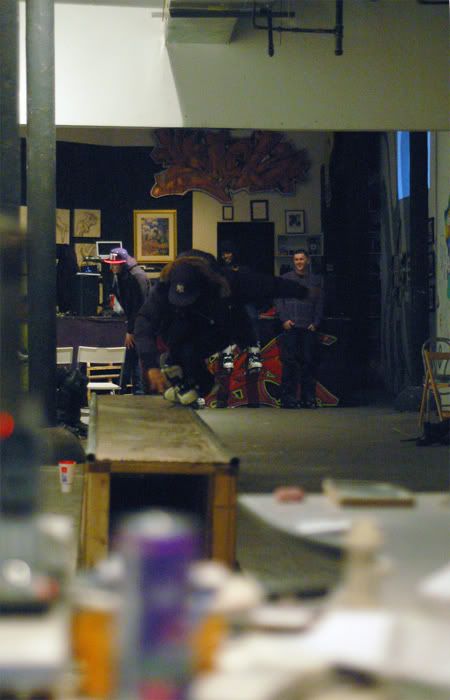 Courtney Brown – Tru Porn


Layla Quinones – Soul


John Stephens – Top Torque Soul
Photos: Craig Benabu
Tags: B .Unique, craig benabu, dipskate, ed13, freestlye rolling, haven arts, i roll ny, John Ortiz, josh diaz, psyko clothing, ramelle knight, ray mendez, skate life pro-motion, victor callender, wheels in motion nyc